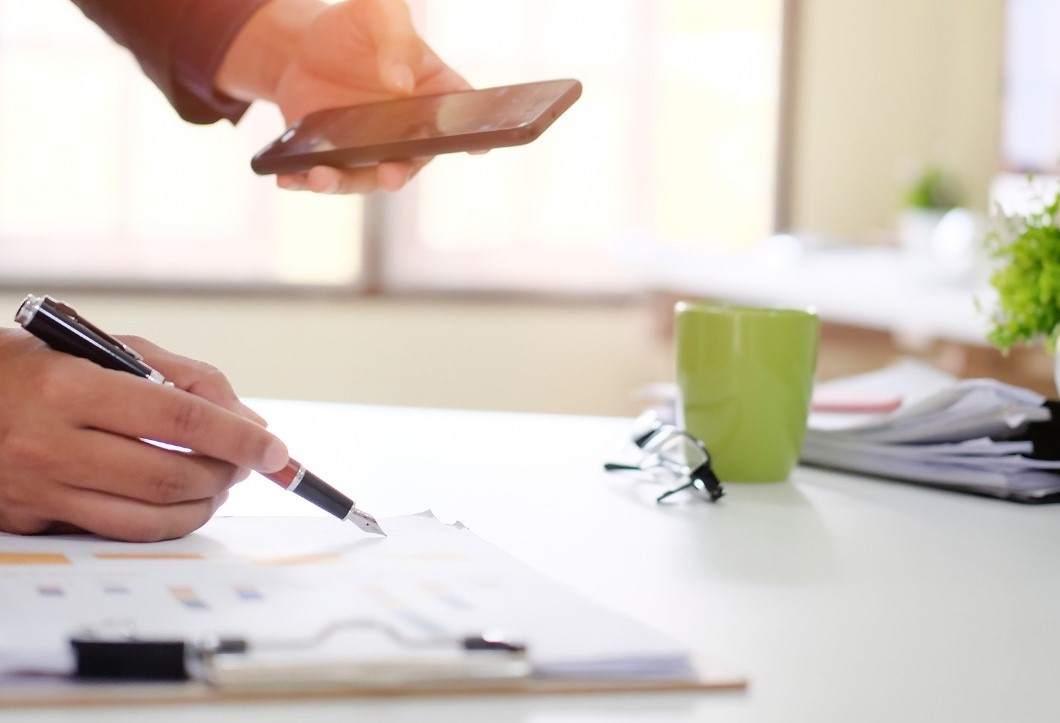 14 Jul

Pre-Project Costs and Timing

A major renovation is a huge financial undertaking and long project. While the build itself is the bulk of the cost and time, it's easy to overlook the expenses and lead time required just to get the ball rolling.

So, in this post, I'll try to shed some light on the things you have to sort out before the first wall comes down. Each section is broken out by "Item – time to budget – after-tax cost". For us, the bottom line was that it cost us about $15k (plus a first and last month's rent deposit) and took about 7 months before we were able to move forward.
Design & Project Estimate Deposit - 3 months - $3,800
It takes time to put together a rough design and to price out an estimated project cost, so most firms will ask for a deposit.  We spoke to a few different designers and architects and the costs can vary wildly.  For a fully redesigned custom home, you can work with a high-end architectural firm that will coordinate the entire process – our quote was a $9k deposit.  To go with a simple design only and then source the contracting quotes independently, it can be less than $2k.  Since we worked with two firms (one for the plan that we scrapped), our cost ended up somewhere in the middle.
Survey - 1 month - $2,300
In order to do a reno like ours, a topographic and legal survey are required for both the engineer and the city permits.  The survey can also be a nice thing to have on hand for any future development, like a pool, if you ever wanted it.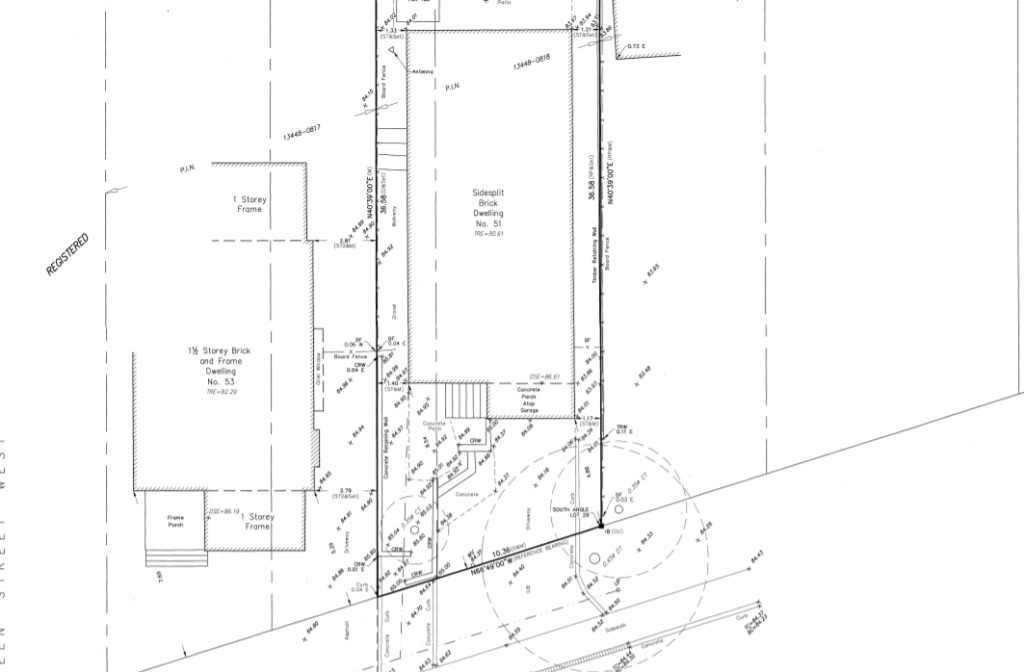 Engineering - 2 weeks - $3,500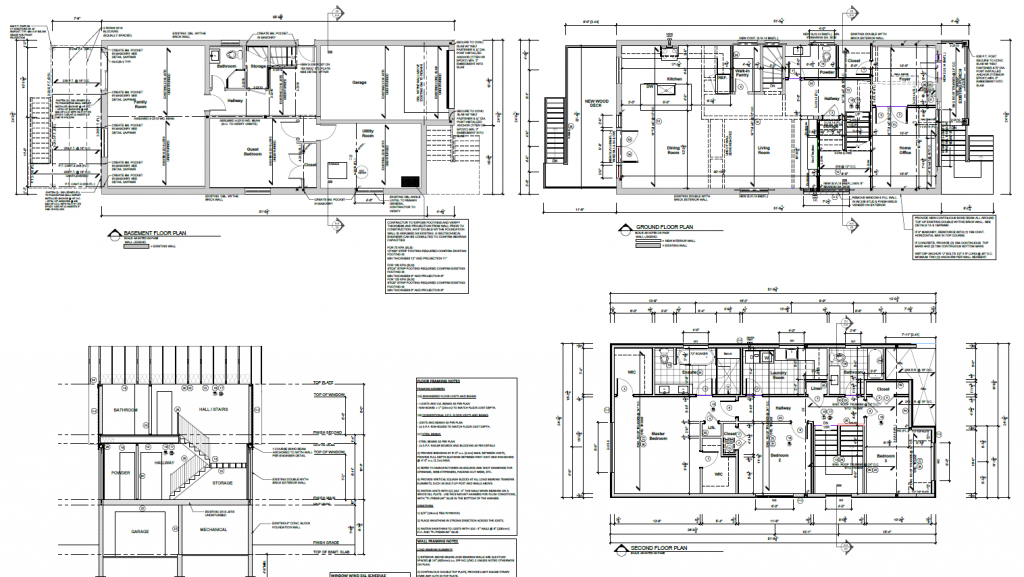 The engineering design has to happen after the designs are finalized and before the permit is applied for.  For us, the engineering portion was included in our project costs so we didn't pay this directly.  The number above is a quote from another firm and was only a starting point – the more complex the project, the higher the engineering cost would be.
Building Permit - 2 months - $2,400
The permit actually took a bit longer, but COVID impacted the timeline – a 2 month budget is safe.  A big caveat here is that we did not have to go to the Committee of Adjustment.  That adds at least 6 weeks (up to a year if neighbors have reasonable objections) and at least $4,000 to the cost.  We kept the plans within the zoning height limitations and did not expand the footprint so we were able to bypass the Committee.
Utilities/Insurance - ad hoc - $2,000
You do need to notify the utility providers that you're renovating the house and give them the contractor's contact info.  The utilities continue to run, but at a lower cost than an occupied home.  We did have to upgrade the water meter to support a larger pipe at a nominal fee and we needed a gas line to the house which Enbridge will do for free if you use it within 6 month of install (it did cost us our front garden).  Home insurance was the big hit as it needs to be updated to account for a renovation.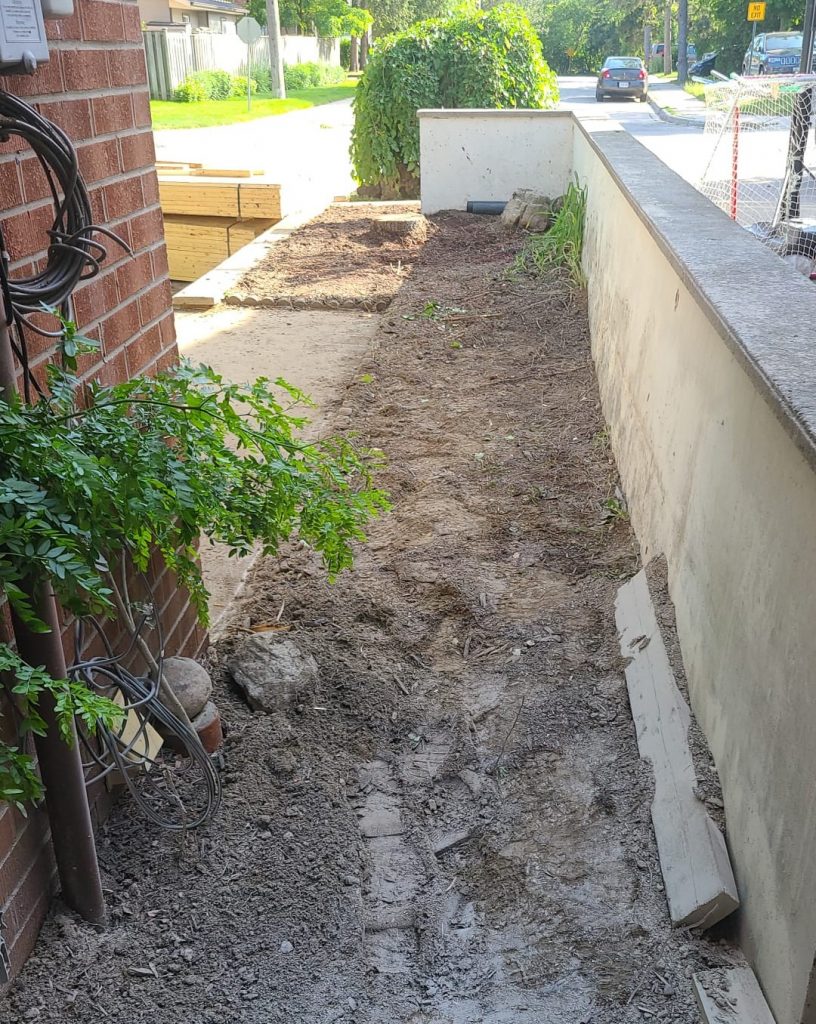 Rental - 1-2 months - first and last month's rent
We were extremely lucky with the place that a friend found for us.  It's 10 minutes from our house, close to Ronald's daycare and down the street from friends of ours.  It's not easy to find a rental that will accommodate a short-term lease, let alone an 80lb dog.  Budget a lot of time, and be willing to jump on a good place quickly if you find something that checks most boxes (remember, it's only short-term).
Rental Considerations
If you do rent, you have to factor in the cash flow impact to your entire project as you'll be carrying the cost of living on 2 properties (mortgage, rent, and double the utilities, costs to move twice).  You also want to make sure you're going to be comfortable enough living there for the duration of the entire project. Some things to consider:
How close do you want to be?  We've liked being close as it's allowed us to keep the same routines and check in on the project.  But you could totally use this as an opportunity to yolo it and go on an adventure living somewhere cool.  The cost may not be that different.
Do you need your own place? Will you keep your sanity if you have an option to stay with in-laws or someone else?  Can you lower your cost by renting a portion of a house?
What if you can't find a place that fits your criteria?  Like I said, we got lucky, so I'd suggest having a plan B.
Hopefully, this gives you a clearer picture of what you have to provision for before you break ground.  Once we're closer to the end of our reno and have a better idea of the final project expense, we'll take a deeper dive into the budget of the entire project.