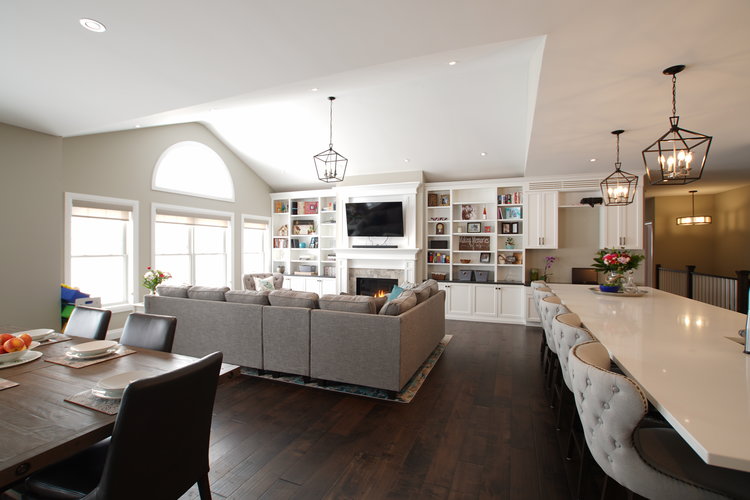 30 Jun

Ask an Expert: Designing your Home

There are so many aspects of a renovation that require a keen eye and thorough understanding. Some people have it within themselves to visualize a functional layout and a beautiful design – we certainly do not. For us, and for many, it is so important to work with an excellent designer.

The design is not only about the layout and trendy materials, there is so much more to consider. A good designer simplifies choices by knowing what works and what doesn't, what regulations or engineering constraints apply, where to source supplies, and ultimately how the contractor will be able to efficiently turn your dream into a reality.

As the saying goes, time is money. If you want to save your time, leverage an expert and up your home style a reputable designer might be what you need in your next dream renovation. Enter Sarah Dashkevich, owner and operator of D3 Interiors…and who we chose to represent us in our #portcreditreno. We sat down with Sarah to shed some light on her process in order to paint a bit of a clearer picture of the interior design business.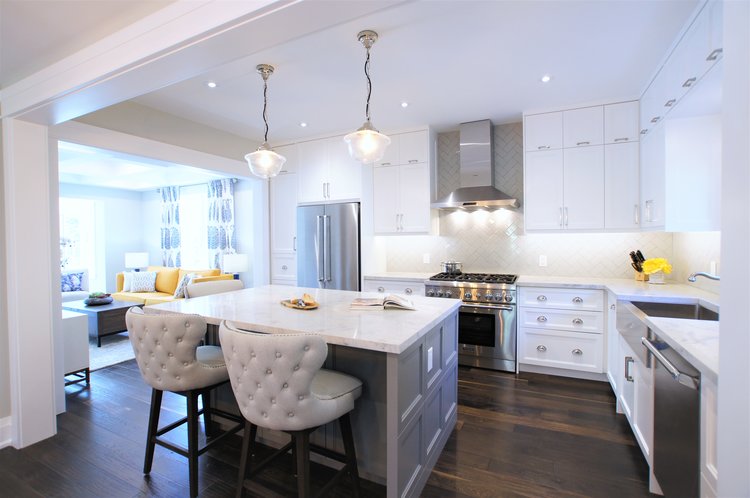 What do you like about being a Designer?
"There are a lot of things I love about interior design, but the thing I most love about it is that every client, and every project, is completely different from the next. There are forever-changing trends, materials, colour palettes, and styles, which means that we never have to recycle a design; it keeps my job interesting and challenging."
What is the typical project flow for a designer?
The process starts with an initial consultation to discuss the parameters of the project, expectations and budgets. "It is a low-pressure conversation to see if we would be a good fit for each other."
2. Site analysis & initial schematic designs
Once the expectations and ask are firmed up, the design team will look into site specific by-laws requirements and do a full on-site review.  One of the unique things about Sarah's business, is that they incorporate a full 3D scan of the property.  "The scans produce highly-accurate measurements of the existing conditions, which is our basis point for developing concept designs. Every step, from concept to the final designs, are all completed with 3D software; which is a huge advantage for anyone who wants to feel what it's like to walk around in the new space."
Ultimately, the best option for the space is usually the one that has elements from everyone's wish list.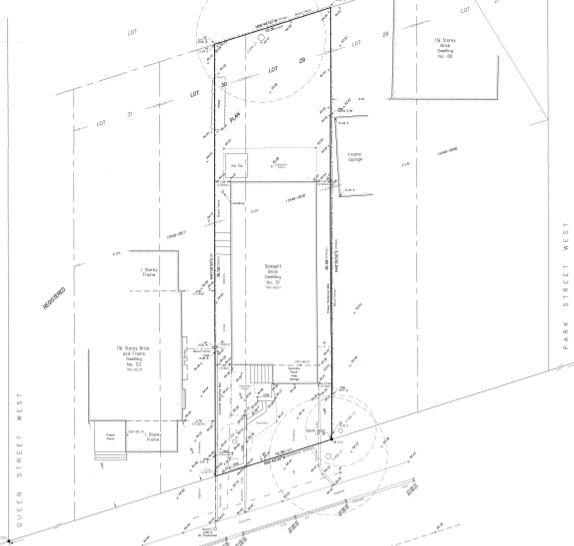 Tastes among partners naturally diverge (we can attest!), so the final designs take some back and forth.  A good designer can act as a mediator and help you come to a win-win scenario. "Ultimately, the best option for the space is usually the one that has elements from everyone's wish list."
Once the schematics are finalized, there is still plenty of work to be done; coordinating with engineers, contractors and integrating elevation survey data and city requirements.  From here Sarah works with contractors and trades to "provide a clear picture of expectations and timelines – eliminating as many common reno-stress points as possible."
4. Materials and finishes
Making a choice from the thousands of options available can be overwhelming, the design process can really simplify this process, save countless hours, and give you the confidence to feel good about your decision. "We source the materials, finishes and fixtures, and present the best and most suitable options."  Everything from designing millwork, drawer configuration, tile choices, and fixtures.  Then it comes to sourcing providers who can supply the materials and deliver quality work.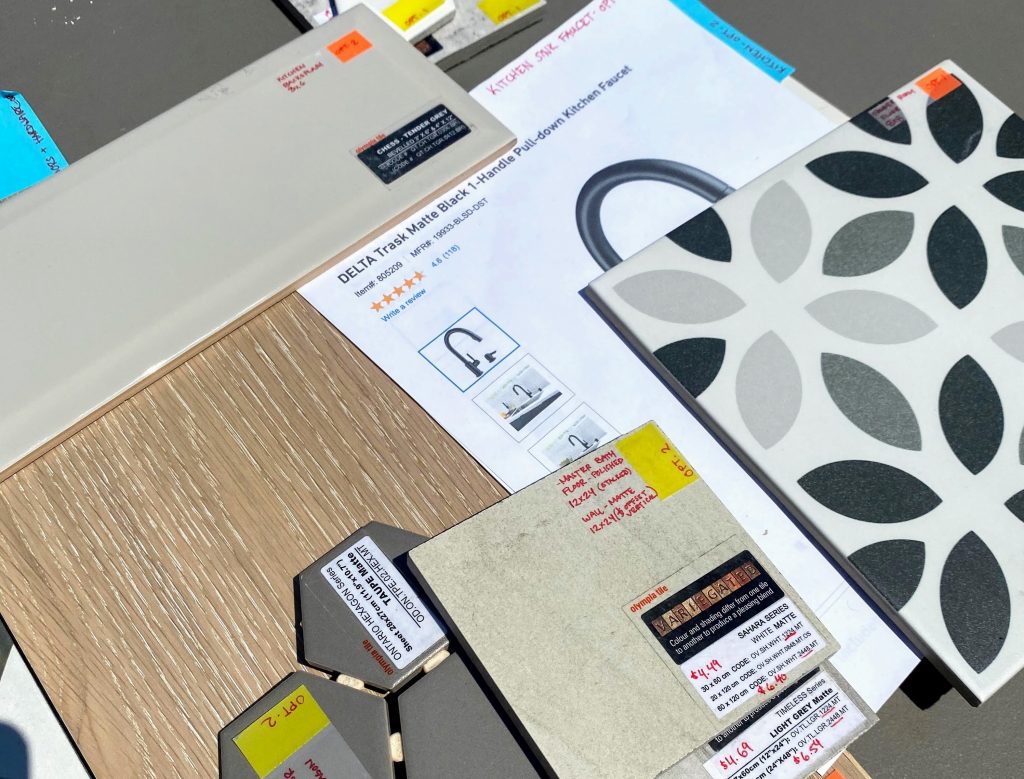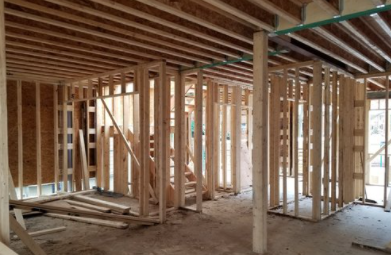 5. Ongoing project management
For Sarah, the design process doesn't end at the plan, she follows along with construction to ensure everything stays on track.  "We take a highly-involved approach to project management, ensuring specifications are being installed as per the drawings, coordinating unforeseen site conditions, and manage the quality level of the work being completed." 
ARE THERE ANY NEW DESIGN TRENDS THAT YOU LOVE?
"If we have learned anything from this pandemic, it's the value of a dedicated home office space with a door! I love that home offices can truly be a space that represents your personality!"
"Another trend I love is using bold wallcoverings and textiles! By keeping the high-cost materials neutralized (like hardwood, quartz and cabinetry), it is so easy and inexpensive to decorate a space using a bunch of bolder prints, textures, and really get out of your comfort zone."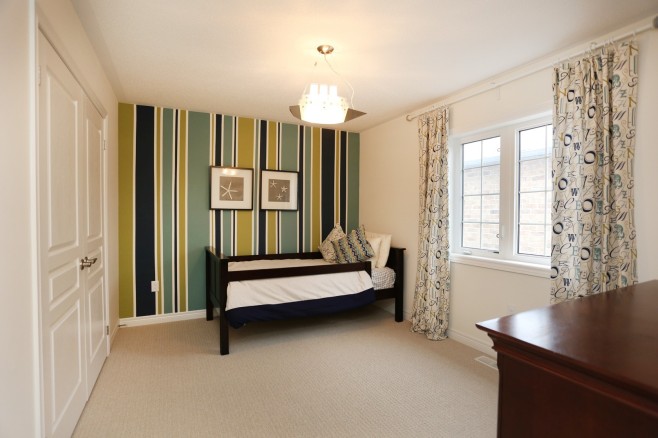 Our suggestion when choosing a Designer
Every project is different, for us, working with a qualified team that really takes ownership of the process gave us a lot of peace of mind and saved us quite a few times as we dealt with regulation changes and material shortages during the pandemic. If you're lucky enough to find a team that works well together and will take on the project management aspect as well, all the better.
When you're looking for your designer, I definitely recommend taking the time up front to do your homework. When you find that team you really gel with, lean on their design judgment and have some fun stepping outside your comfort zone!
If you have any questions for Sarah about her process or your own project, you can connect with her on Instagram here or email her at info@d3interiors.ca.