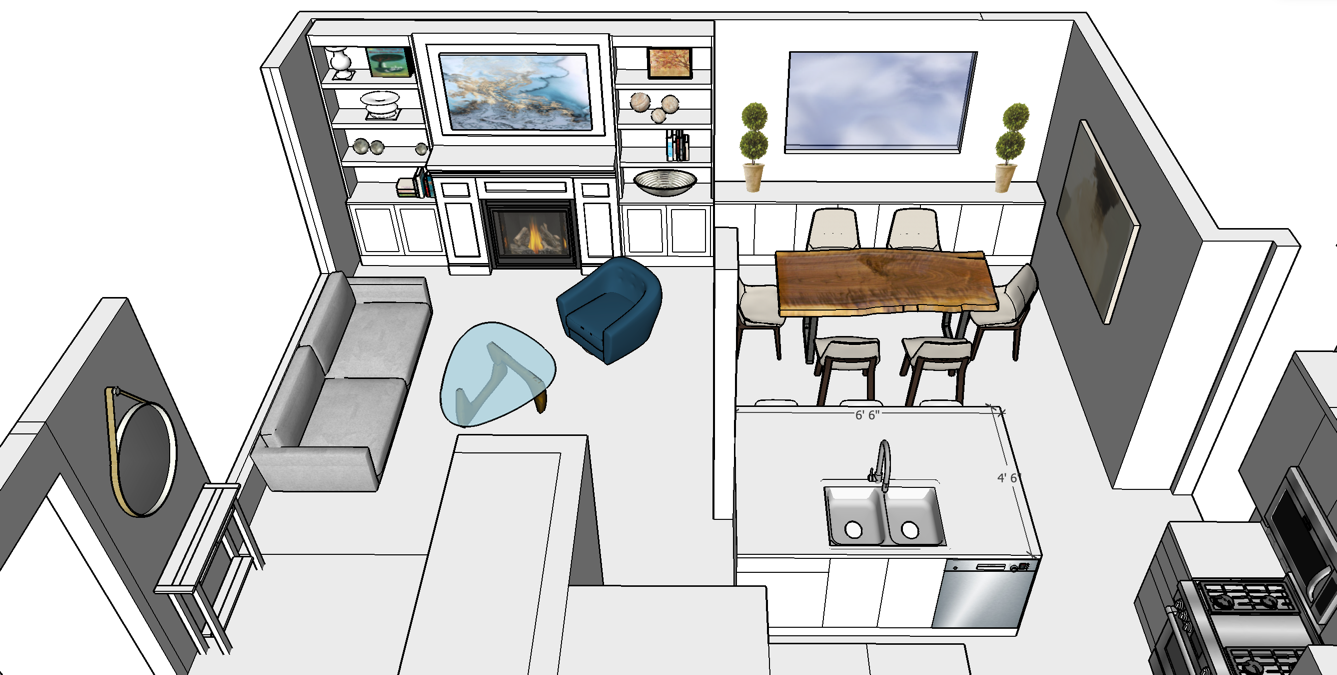 02 Jun

What to Build?

To say we were fully decided on the reno is not really fair.  If I'm honest, that door never fully closed until we put the first deposit down on the reno and there really was no going back.  One of the hardest things to do when going through a major change like this has been to make a clear decision because there are so many unknowns and so many options.  Anyway, we did our best to make what we thought was the right move along the way.  You can only analyze so much, eventually, you just have to pick something and go with it and you can always make adjustments along the way.

So we "knew" we were going to build and we had some major changes we definitely wanted.  For starters, we needed to fix the heating/cooling issue.  Electric heat is expensive, and, since there is no ductwork, we don't have central air.  Now there are ways around this with heat pumps, etc, but we figured it was just easier to go with ducts and a furnace – decision made! 

We also wanted to open up the kitchen and living space.  In a smaller house, the openness can make it feel bigger.  But it also changes the dynamic of entertaining and, more importantly, keep an eye on kids who are at that draw on the couch with permanent marker age.

As for the bedrooms, the rooms were fine enough, but we would change them if we could.  Our bedroom is overly big, without offering additional function.  We've doubled the room as a home office, adding some risk to Zoom meetings, but the space doesn't lend itself to much more than just spreading out the bedroom furniture.  

There is only the one other room upstairs.  It could work for both kids if we added a bunk, but if we had the option, we would prefer the kids have their own rooms.  In the meantime, Natalie's room in the basement is fine until she moved out of the crib.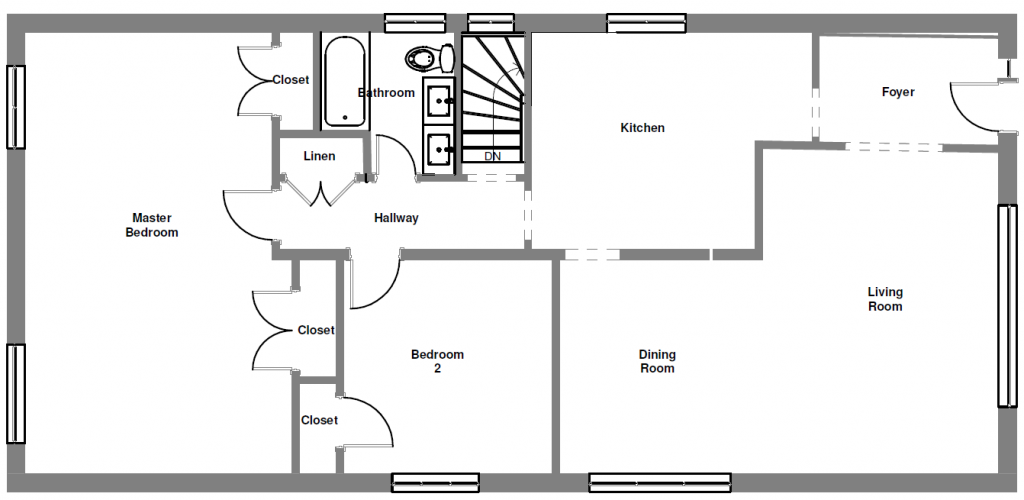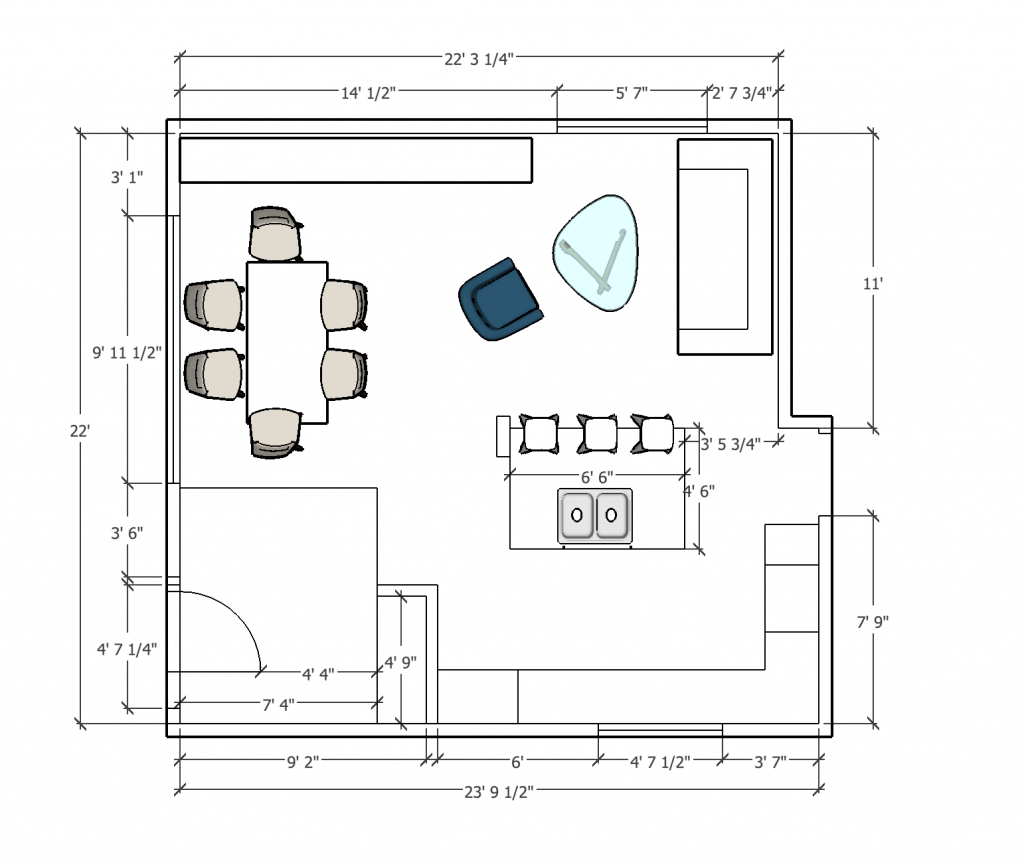 A main floor gut could check those boxes, and, when compared to adding a level, it's a quicker, less expensive process.  
The main bathroom would stay as is, doubling as our family shower/bath and guest bathroom.  Not perfect, but we'd been fine with it so far, and the work required to bump it out a few feet just didn't seem worth it.  Our bedroom could not really change as a walk-in or bathroom would probably mean a wall ending in the middle of the back window. 
So the only thing we would have done is the living space and kitchen.  Together, they're not huge, but they are very functional.  Opening it up would actually add storage since there isn't much there.
We went to a designer and she mocked up a really nice layout.  We got some quotes from a few contractors which were higher than we expected for just the living space reno and HVAC. 
So we started to play around with the idea of doing a major reno instead, and check all boxes rather than just a few.   If we were going to invest that much, maybe just do a bigger project and save us the feeling of growing out of this and wanting to pick up and move again in the next few years.
So we looked at what we would do if we ripped the roof off and added a level.  We would definitely add a few other things on the list – a bedroom for Natalie, more bathrooms, and a home office.  
Once we went down that path, it seemed too hard to go back to the bare minimum.  This way we could set the house up to be the place we loved to entertain in, to work in and our kids would have their own space.  Although it would be more, the costs saved from potentially moving again really made it feel like a better financial decision.  
It just seemed like the right move.  So, we did some looking around, found a great team who managed both the design and the build.  We got to work talking about the wish list and narrowed in on what was most practical.  They took away our asks and general style preferences and began to work on the drawings.  Soon enough we would have a much more tangible idea of the space our little bungalow could become.